I promised them so here they are: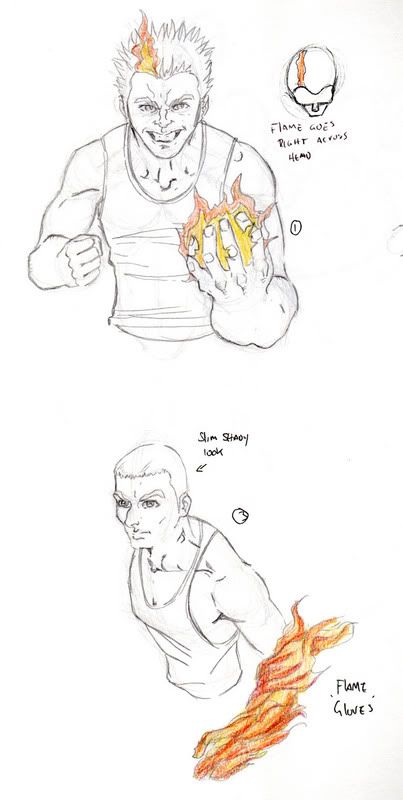 This bloke will be the villain for issue one. He's a piece of work called Flamethrow. He will be our first havoc-raiser but we will see a lot more by issue five (and the conclusion of our first arc).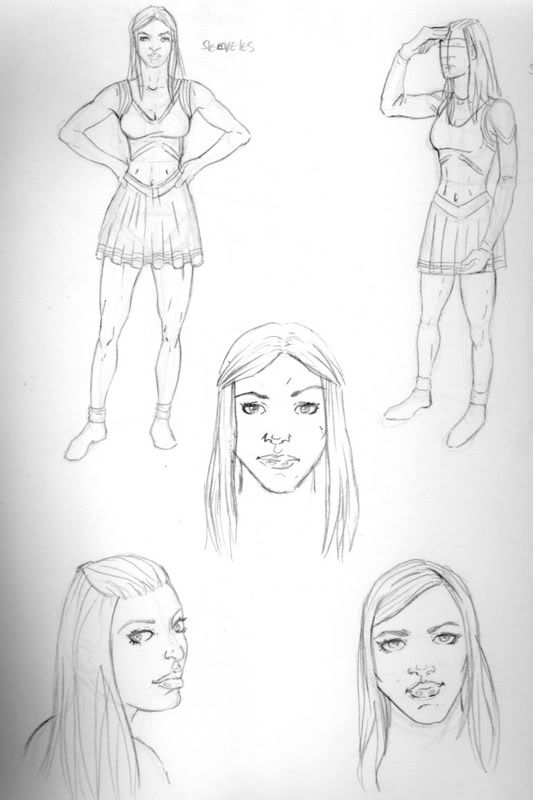 This lovely young woman is Bev Nikkels and she will be the thorn in Shania and Arc's side. A stuck-up pretty girl, she most definitely has it out for our heroines.
I'll be back with posts featuring the lovely Arc and her alter ego Ed as well as the first looks at Shania in the next week or two. As always, enjoy!