All right, folks! It is big announcement time! Today,
Metahuman Press
kicks off the New Year a day early with the debut of its first print edition! Over the next few months, we will release a few more print versions of our story. These join the print editions of T. Mike McCurley's
Firedrake
and Robin Reed's
Power vs Power
already available.
So what is our first release? Well, it's the very first story ever to be published on Metahuman Press!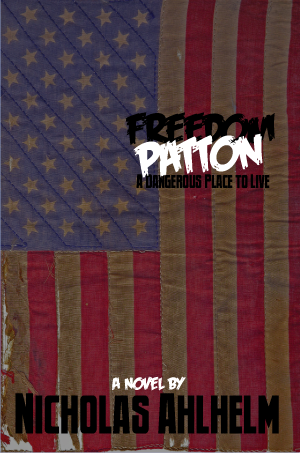 I have brought Freedom Patton back online with the print edition of his first adventure, now subtitled "A Dangerous Place to Live". The initial chapter has been revised and expanded and the entire story has been re-formatted for the printed page. All behind a snazzy cover and available through the fine, print-on-demand folks at Lulu for only $13.95! As economic times tighten, we encourage all our fans to start purchasing both our new print editions and the
merchandise store
. Help us continue to bring your favorite serialized fiction to the web by showing your support for the finest super-powered fiction on the web!