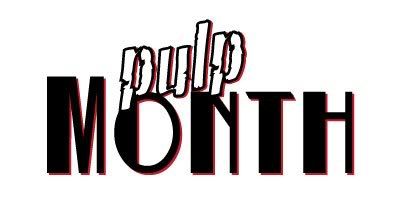 After a so-so revival of Airboy early last year, Moonstone finally presented the follow-up, their anthology
Airfighters
. The book clocks in at sixty-two pages of black and white classic flying action with revivals of eight different flying heroes of the thirties and forties. Well worth the $5.99 cover price in this author's opinion.
Chuck Dixon continues his return to Airboy in "Iron Rain".The twelve page story proves to be a rather disappointed done-in-one adventure of the hero fighting Nazis. But the greatest oversight is the lack of Valkyrie in the story despite her appearance on the great cover by Tom Grindberg.
Tom DeFalco's Flying Fool takes a novel look at the genre, but tales of the Flying Dutchman and Iron Ace prove a little more lackluster.
The Bald Eagle tale's conclusion clearly takes the character in a direction never used before, but only subsequent stories really will tell us how good the new Bald Eagle might be.
Ver Curtiss provides some stunning art to Martin Powell's Black Angel, which gives us a slightly more heart warming story of beating back the Nazis.
Sky Wolf takes the biggest departure from the original character, or at least the version of that character I know from Eclipse's
Airboy
series. The art by Oscar Celestini is unique, but quite solid. Unfortunately the character and his story seem rather flat in comparison to the exploits of the aforementioned
Airboy
-backup star.
The book concludes with what is clearly the best tale: Captain Midnight by Christopher Mills (
Femme Noir
) and Rick Burchett (
Batman Adventures
). While by no means an Eisner contender, the short takes the classic radio hero and shows just how exciting his swashbuckling adventures can be, even in eight pages. He drops in to the Aztec jungle, stops the Nazi plot, and swings out in the company of a beautiful damsel in distress. The series works on an adventure serial level to absolute perfection while avoiding the typical European setting of far too many Nazi stories.
All in all, I rate
Airfighters
#1 as a great package. Hopefully we will see another one from Moonstone Books soon.
Recommended.