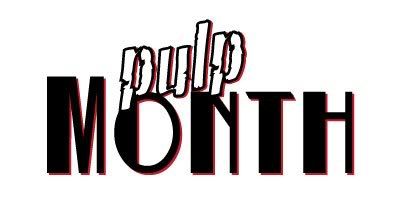 Much like
Athena Voltaire
(a review you will see later this month),
Femme Noir
started its life as a web comic before transitioning its way to the printed page through the fine folks at Ape Entertainment.
Written by Christopher Mills (
Primortals
and drawn by the legendary Joe Staton (
E-Man
and just about every DC hero), "The Dark City Diaries" take us to Port Nocturne, a city dripping with the kind of noir storytelling only found in black and white cinema. But the full color comic somehow catapults that city in to a costumed vigilante's world with the appearance of the comic's mysterious namesake and Brother Grim.
One of the key factors in the series is the mystery of Femme Noir herself. No one knows her secret identity, not even the reader. We are given three choices to the character's real world life, but all or none may be true. It's certainly not a new concept: it's been used everywhere from the animated movie
Batman: Mystery of the Batwoman
to Max Allen Collins'
Wild Dog
to the Tangent version of
The Joker
. But Mills never lets us in on the secret, at least not yet.
Each issue gives a done-in-one that builds on top the mystery of the character even as she fights villains that take the noir elements and push them straight in to pulp, whether it be a jungle woman or an evil robot. All of it seems to fit in place in the slightly strange city of Port Nocturne. It all works incredibly well together, but I don't want to give away too much of the fun of this book.
Several gorgeous pin-ups ordain the backs of the original issues, though I am unaware if they are included in the collection. As a web comics author, Christopher Mills is easily reachable through his Facebook page or through
one
of
his
numerous
websites
. He even has pages of the web comic version of
Femme Noir
up at
Ape Entertainment's comic site
.
But I digress, this is about an amazing graphic novel, well worth the price of admission. Check it out.
Highly Recommended
.