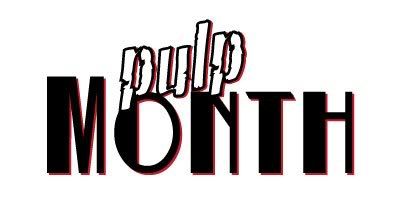 This book seemed to have a simple goal: introduce the readers to the
First Wave
version of Batman a few months before the first issue of
First Wave
hits the stands. If it happened to reintroduce Doc Savage to the masses more the better.
With words by Brian Azzarello (
100 Bullets
) and art by Phil Noto (
Jonah Hex
), the series definitely has a quality pedigree. But despite Noto's lovely art, Azzarello's story goes from feeling a little slow early on to rushed by its conclusion.
The two heroes find themselves at cross purposes, but quickly form a working relationship of sorts, not all that far removed from that of mainline DC's Bruce Wayne and another guy named Clark. What it fails to do is give a solid lead in to the upcoming
First Wave
series.
Thankfully,
the preview art
I presented on this site a few months ago follows the initial story as a teaser.
First Wave
only started last month, but expect a review of the first two issues later this month. Meanwhile,
Batman / Doc Savage Special
is
Mildly Recommended
.